Featured Ports
Auckland, New Zealand
It is New Zealand's largest city and its alternate name is City of Sails. There is a point on the North Island of New Zealand where the land narrows to a thin strip between the islanded peninsula to the north and the mountainous, caved-addled terrain away south. On one side is Waitemata Harbour, on another is Manukau Harbour, and there are mountain ranges to the southeast and west. On this spot stands Auckland, one of the loveliest cities in the world, and according to many surveys, one of its most livable. Many of the old volcanoes that formed the terrain of the area are now grassy, hilly parks. Cruise visitors can climb one – Mount Eden, North Head, or One Tree Hill, say – and look toward the water. See why it's called the City of Sails?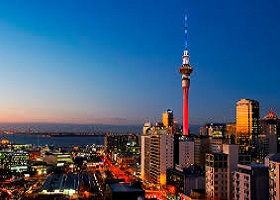 Bay of Islands
The Bay of Islands is a subtropical micro-region known for its stunning beauty & history. For those that love beaches and water activities, it's paradise. A three hour drive or 35 minute flight north of Auckland, the Bay of Islands encompasses 144 islands between Cape Brett and the Purerua Peninsula and includes the boutique towns of Opua, Paihia, Russell and Kerikeri.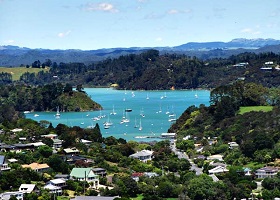 Brisbane
Once a harsh penal settlement, Brisbane is now Queensland's dynamic capital city and is also known as a perennial Sunshine City. A blend of steel and glass defines the skyline, while riverside delights - botanical gardens, promenades, cafes and markets - mesmerize at eye level.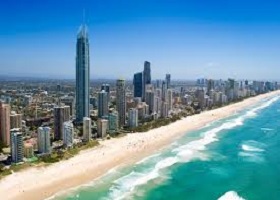 Darwin
A city with a multi-cultural idendity of its own. Your chance to experience Kakadu National Park, a huge, pristine sweep of aboriginal land teeming with crocodiles, water buffalo, the water-walking Jesus bird. Its delicate cave paintings date back an incredible 20,000 years.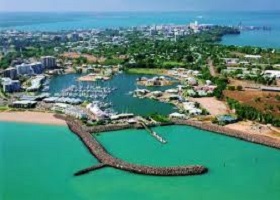 Hobart, Tasmania
The capital of Tasmania, Hobart, a happy mix of history and nature, lies along the Derwent River and is dominated by the breathtaking Mount Wellington. Stroll the harbor side docks to browse artist studios, relax at a local café, and visit the Tasmanian Museum and Art Gallery. Nearby, sample the famous wines of Coal River Valley or view the magnificent cliffs of Port Arthur.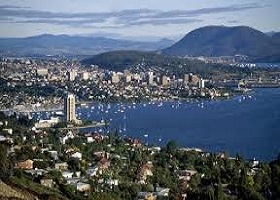 Honolulu, Hawaii, US
The ghosts of Waikiki ride surfboards. Honolulu's signature beach was long a retreat for longboarding royals, but today, the gentle waves carry many a happy, uncoordinated visitor, learning to surf. Waikiki tells one story of the Hawaiian capital. The dormant volcano of Diamond Head tells another. Pearl Harbor another. The city is a tapestry of commerce, natural beauty, and war history. Pearl Harbor made it an important way station for trans-Pacific trade, an ideal spot for a U.S. naval base, and of course, the military target that ignited American entry into World War II. Cruise travelers can see one part of that history at the USS Arizona Memorial and another at the Punchbowl military cemetery.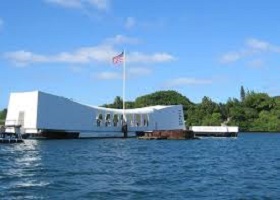 Isle of Pines
The Isle of Pines is an island located in the Pacific Ocean, in the archipelago of New Caledonia, an overseas collectivity of France. It has snorkeling and scuba diving in and around its lagoon. Species of tropical fish and corals can be seen in the transparent water. Breathtaking beauty and clear aqua waters make it the perfect beach destination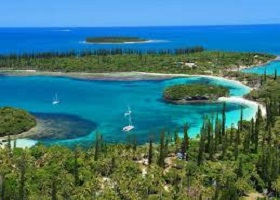 Melbourne, Australia
If you want to get a sense of how light hits the Yarra River Valley around Melbourne, look first to a painting from the Heidelberg School. Melbourne's light-suffused landscape was the inspiration for a generation of late-19th-century impressionists trying to capture the essence of the land. The area still inspires. Melbourne is the birthplace of much of Australian culture and has been rated the world's most livable city. There's a lot for cruise visitors to see, but you can't go wrong in the city center, full of welcoming pedestrian lanes and Victorian veneers. The Docklands has shops and waterside activities. Queen Victoria market is vast and varied. Southgate has a promenade along the Yarra.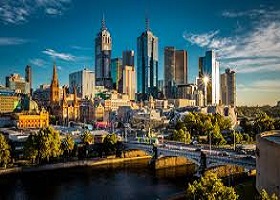 Noumea, New Caledonia
In the South Pacific, about halfway between Fiji and Australia, you'll find a part of France. New Caledonia is a cluster of islands in the Coral Sea and is blessed with a massive coral reef. Noumea, the country's capital, covers a peninsula on the largest island, the cigar-shaped Grand Terre. Thanks to the happenstance of history and geography, Noumea is a mix of France and tropical beaches. Cruise visitors can snorkel at Baie des Citrons, walk up to Ouen Toro Park for a view of the city, or stop at the Waterfront Market for a pain au chocolat.
Perth
Perth is the capital and largest city of the Australian state of Western Australia. It is the fourth most populous city in Australia. The metropolitan area of Perth is located on the Swan Coastal Plain, a narrow strip between the Indian Ocean and the Darling Scarp, a low coastal escarpment. The first areas settled were on the Swan River, with the city's central business district and port (Fremantle) both located on its shores.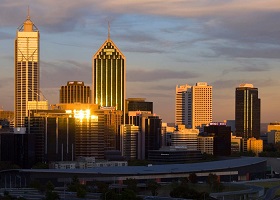 Suva, Fiji
A bustling and highly multicultural regional centre, Suva has everything you'd expect from a large city – trendy shopping malls and farmers markets, restaurants, entertainment, and a huge range of cultural activities. A modern city which still has many buildings dating back to the colonial era, Suva offers parks, gardens, museums, outdoor activities and a vibrant nightlife. A lively and dynamic city, you'll be dazzled by Suva's incredible mix of cultures and range of things to do.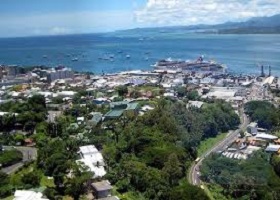 Sydney, Australia
Sydney is both timeless and protean. You'll meet with 50,000 years of Aboriginal history, and changes brought by the delivery of British convicts and the Rum Corps settlers. See a botanical wunderkammer eons in the making and feel the electric now-ness of one of the world's great cities. A cruise to Sydney will bring you to Opera, here, as well as opals and koalas. The strands of culture and nature and art all braid together to form Sydney's brilliant, rugged transcendence.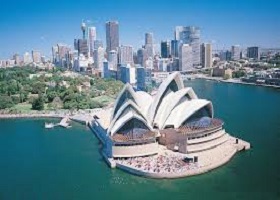 Vila, Vanuatu
Situated on the island of Efate, Port Vila is the capital city of Vanuatu and is as exotic as it sounds. This South Pacific paradise is everything you would imagine and more. Enter the magical and mysterious world of ancient Melanesia at Ekasup Cultural Village; swim in rock pools within the cascading waterfalls of a rainforest jungle; and visit Mele Gardens – showcasing Vanuatu's magnificent flora.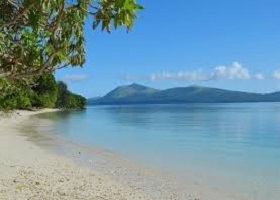 Wellington, New Zealand
The Wellington Botanic Garden is 25 hectares of ponds, sculptures, and flora spread about a hillside above central Wellington. Walk its windy paths, stop to smell the rose gardens, and take in the view of the city and Wellington Harbour. When you're ready, ride the red Wellington Cable Car (a funicular, really) down to Lambton Quay, the city's main commercial street, and give the New Zealand capital a walking tour. Wellington has been called a lot of things, all good. And if the countryside looks familiar to cruise visitors, that's because many signature scenes from the "Lord of the Rings" movies were filmed nearby.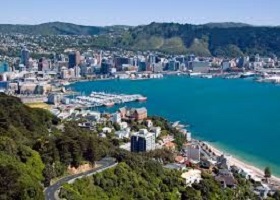 Best time to Visit
Sep to Apr